Toronto Mexican Restaurants
Many believe that if you want to eat good Mexican food, you have to go to Mexico. They couldn't be more wrong.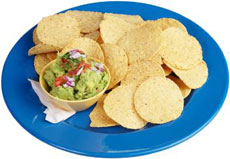 You don't have to leave the city to enjoy deliciously authentic Mexican food. If you need to satisfy a craving and want some Mexican food now, pop into one of the many Mexican restaurants in Toronto.
Unfortunately, there is no "Mexican town" in Toronto. As a result, Toronto Mexican restaurants are located here and there throughout the city. Downtown, uptown, east end – you're bound to find one that suits your tastes. And don't be surprised if you have to travel across town to get to a favourite one, as each restaurant is dedicated to the cuisine of a specific region in the country. For example, some may prefer the food of northern Mexico, as it tend to be fattier and heavier than that of the coastal region of the country.
Toronto Tex Mex Restaurants Versus Mexican Restaurants
There is a fine line between Mexican food and Americanized Mexican food, more popularly known as Tex Mex. While both rely heavily on fresh vegetables and flavourful spices, Tex Mex tends to serve up dishes that feature more meat. Just like true southern cooking, roast beef, smoked pork ribs, and fried chicken add an interesting twist to traditional Mexican food such as enchiladas and tacos. And don't forget a smothering of incredibly spicy salsa, preferably red.