Toronto Family Restaurants
Dreading the experience of eating at a restaurant with the kids? Small intimate tables, refined ambience, patrons dressed to the nines, and a menu for the sophisticated palate - you can't take your family to a restaurant like that. You need a place to eat without the pomp and circumstance that formal dining necessitates, somewhere you and your family can go and not have to worry about being chastised because you're speaking too loudly or making a mess at the table.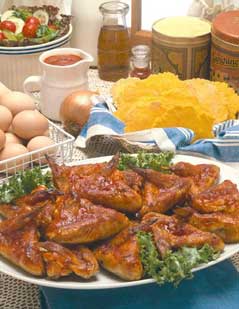 If casual dining in a laid back atmosphere is what you're looking for, Toronto family restaurants are the best choice for you and your family. Menus offer a great selection of American-style food to appease the palate of both child and adult, from hot dogs and french fries to juicy steaks and fresh salads. Don't worry about asking for special half portions for the kids, either. Toronto family restaurants take into consideration the smaller appetites of younger diners and offer appropriately sized portions, and prices, right on the menu.
And keeping the kids at the table until everyone finishes their meal won't be a problem; the kids will stay at the table because they'll want to. Toronto family-friendly restaurants provide free toys and/or games for kids to play with and to keep them entertained throughout the course of their meal. Some establishments even have an amusement area!
Friendly, fun, and relaxed. Toronto family restaurants are great places to eat.