Chakra Spa:
Ridgeway Crystal Beach Ontario
Chakra Spa first opened its doors in 2003 and has since developed a rich and full-featured menu of spa services. Located in Crystal Beach, an area once renowned for its beachside amusement park, our location echoes the calming and comfortable setting of the surrounding beach community by providing shower facilities, pleasing aesthetics, and plenty of public parking.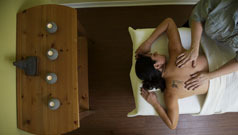 Our products are beyond compare, as we use only the finest in handmade, natural and high-grade cosmetics and aesthetic products. Your experience will be one of warmth and sublime comfort.
Chakra Spa is the pinnacle of cleanliness, professionalism, and attention to detail. We adhere to industry-leading health standards, and ensure the safety and health of our clients with hospital-grade disinfectants and cleaning methods.
Chakra Spa
415 Derby Road
Crystal Beach, ON
L0S 1N0
Call us today at 905.894.5420