Toronto Theaters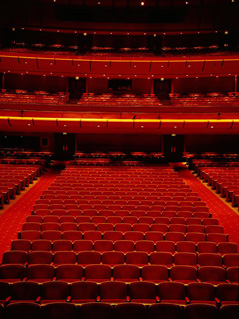 As a world class city, Toronto is the epicentre of arts and culture in Canada. Home to over hundreds of stages, theaters and concert halls, a diverse array of entertainment options are at the disposal of artistic literati any day of the week, whether tourist or resident. And the numbers don't just include grand stages and big budget productions, either. In fact, there are a staggering number of smaller community and independent run theaters as well.
Toronto theaters and live performance arts have garnered attention from around the globe for hit smashes and critic-acclaimed productions. The scene rivals some of the most famous in the world, such as New York's Broadway and London's West End. And the scene continues to grow and improve with the support of organizations, foundations and all levels of government
While Toronto is famous for its international film festival taking place every fall, don't miss out on one of the many local theater festivals taking place throughout the year. You'll be able to see some of the finest plays and performances in the world. Plus, you may be able to get up close and personal with some of the performers at a post-performance party!
Make a date for a night out on the town with dinner and a show. Classical to contemporary, light comedy to bone-chilling mystery; inject some culture into your life. Attend a Toronto theater.