Toronto Sightseeing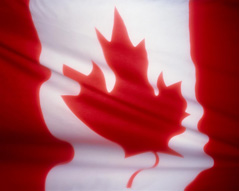 Decades ago, Toronto was purely a centre of business and industry. People came here to work and live, rather than for entertainment and relaxation. While the city remains the business capital of Canada, much has changed over the course of a few years. Long gone are the days that Toronto sightseeing was not a priority for residents or visitors.
In recent statistics, Toronto now receives over 16 millions tourists every year. With about 9% of tourists to Canada visiting the city, the government and businesses have responded to a rampantly growing tourism industry. There is now a ton to do and see. Tourist sites have improved and grown in number, a plethora of attractions await, and boosting the overall beauty of the city are manicured green spaces and well-maintained streets.
In town for just a couple of hours? Don't miss the opportunity to see one of the most beautiful cities in Canada and this side of North America by joining a Toronto sightseeing tour. You may even be able to join a tour from the airport if you've got a few hours to spare before your next flight. Hop on a bus, relax, and take in the sites and sounds of the city. If you're here for a longer visit or even a resident, take a leisurely walking tour to access the nooks and crannies of Toronto. You'll realize that there's more history here than you think.
Learn more about the city on a Toronto sightseeing tour.